Sustainable Action Week 2018
Valerio Dewalt Train runs its second annual Sustainable Action Week
Staying current requires constant and conscious effort, especially in the field of architecture and design. It was this precise idea that lead Romina Tonucci, a VDT associate, to the realization that this should be applied in the same way to our sustainable efforts. As a firm that advocates for sustainable practices in all aspects of our work, it became clear that we needed to continually emphasize this dimension of our projects and to share ideas among all of our offices. This lead her to form a committee that would organize what is now commonly known within our offices as SAW, Sustainable Action Week.
Each year this group of VDT staff organize a series of events spread out over a week that aim to raise awareness, to educate and to continually expand our efforts around Sustainable design. This year's SAW week was based on the theme of water, and simultaneously included events in our Chicago, San Francisco and Palo Alto offices. We'd like to take this moment to reflect on this past week's events, and thank all of our partners that took part in this year's SAW week!
A brief overview of the events that took place around our various offices
CHI Energy Modeling: Canopy Hotel
Senior Associate Robert Webber and Architect Matt Godfrey presented their work on the Canopy Hotel in Grand Rapids Michigan. They shared their process in using Sefaira Architecture to strategize ways to optimize building performance in the early stages of design.
PA Great Race for saving Water 5K
Staff from our Palo Alto and San Francisco offices decided to kick off SAW with a 5 kilometer race that aims to bring awareness to water conservation as a means to combat California's extreme droughts.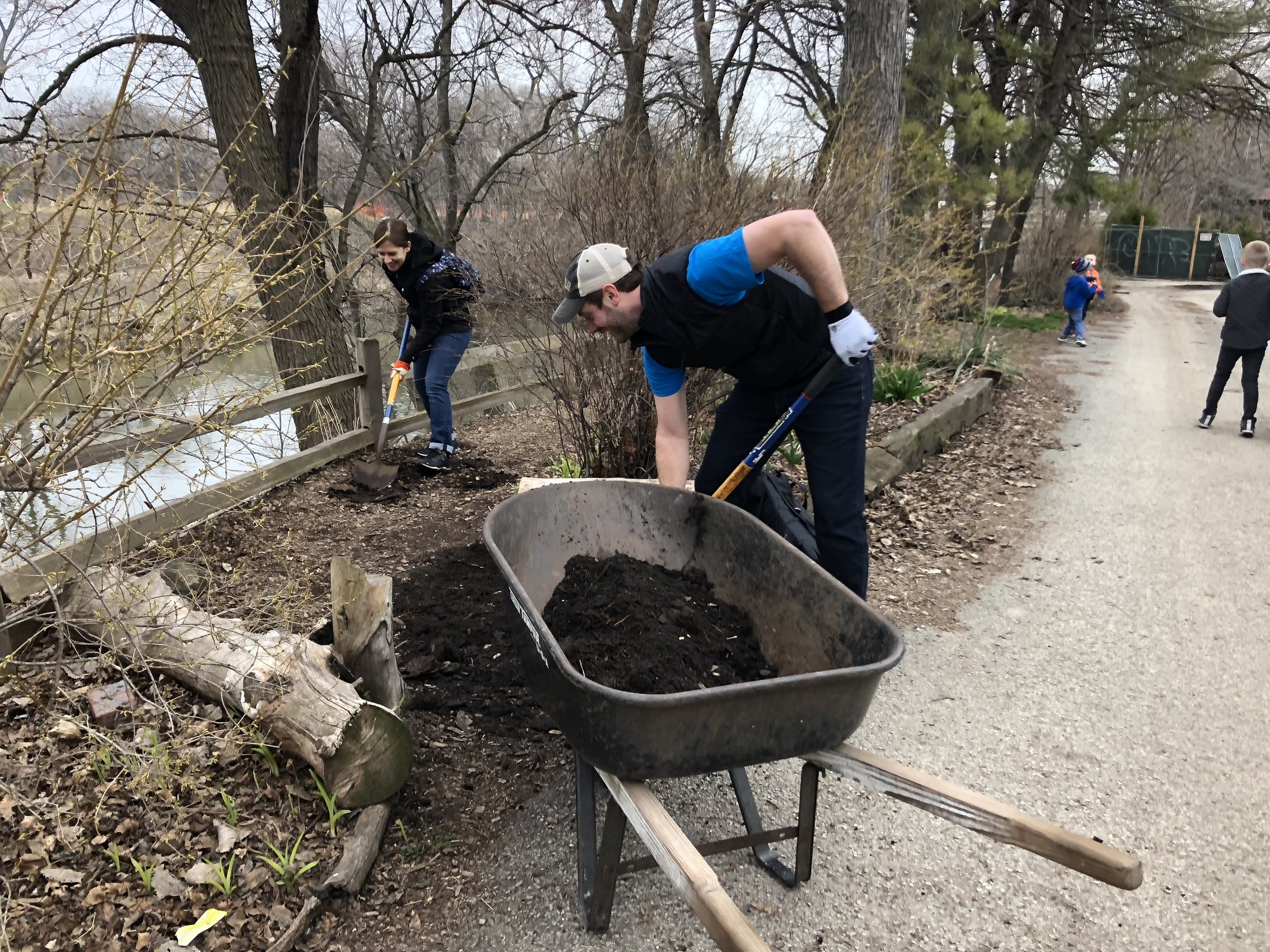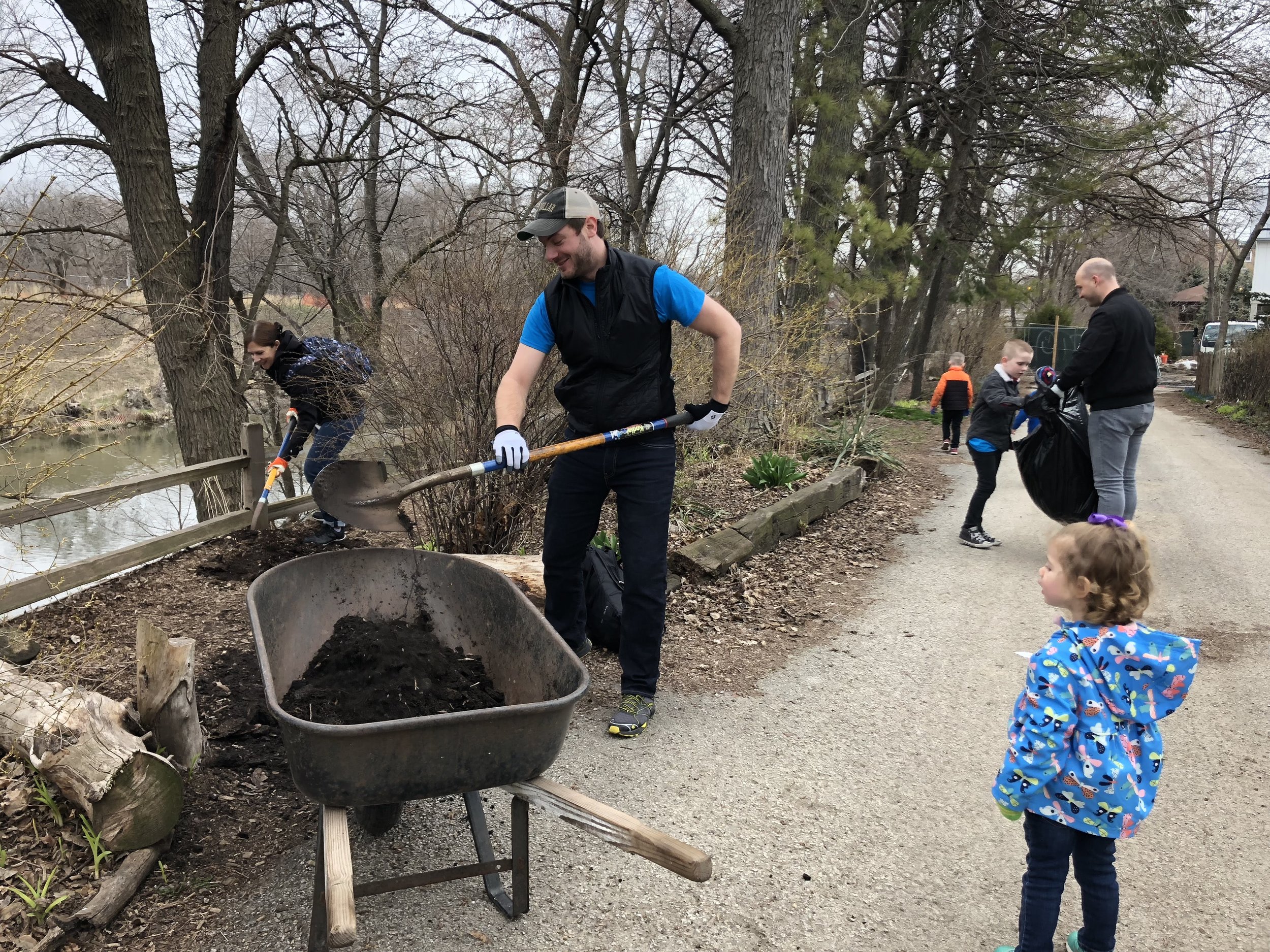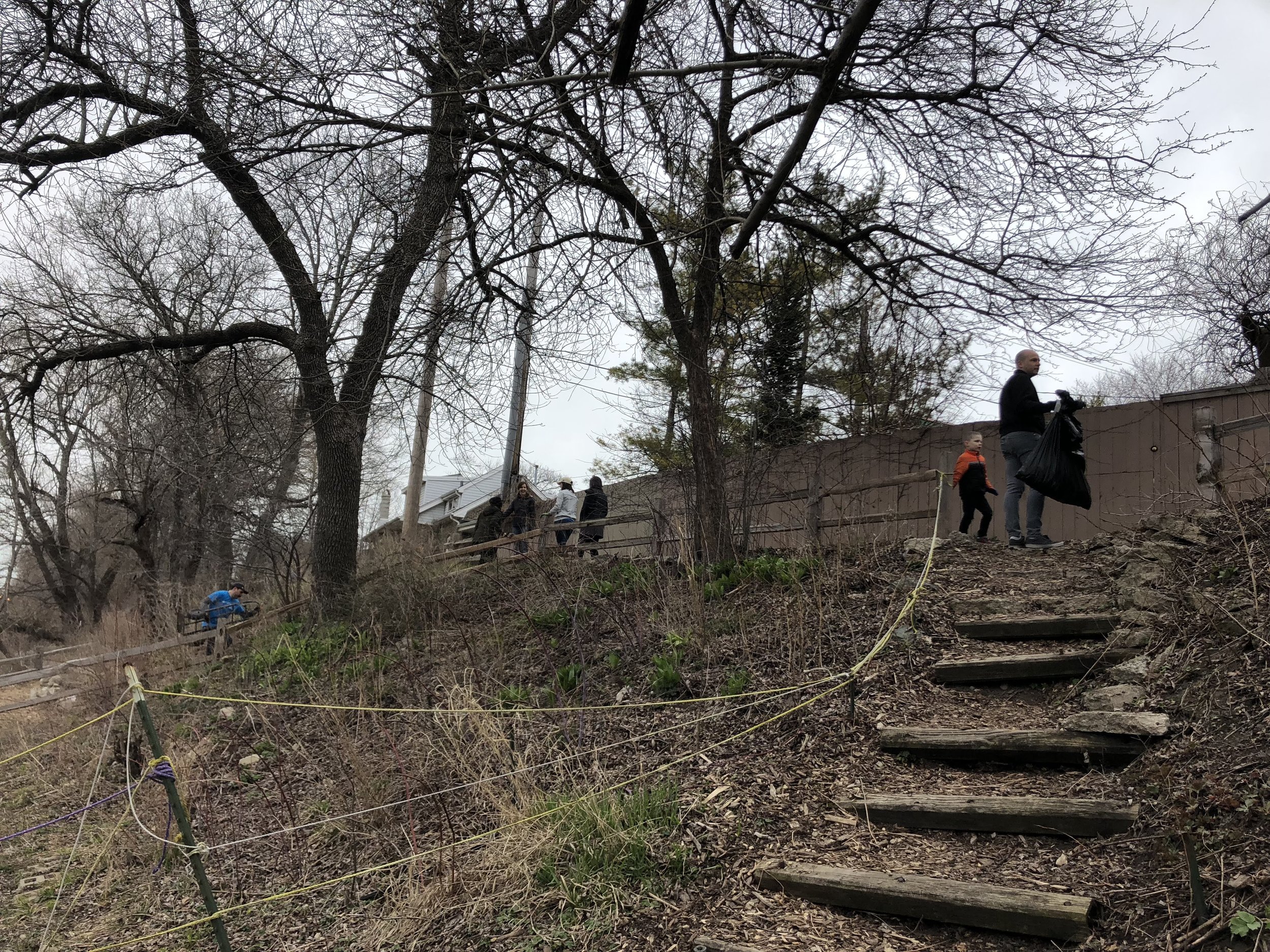 CHI Horner Park Clean Up
Volunteers from our Chicago office partnered with Friends of the River to collectively clean the river banks.
CHI Metropolitan Water Reclamation District Lunch & Learn
Principal Civil Engineer, Daniel Feltes, gave an insightful presentation on the inner workings of local sewer systems and the MWRD.
CHI Lecture: Urban Breezes
Researcher Petra (Stieninger) Hurtado presented her work on environmental psychology and its role sustainable practices related to city planning.
SF BCCI Construction Tour
Kena David and Halie Colbourne gave our SF team a tour of their offices, showing exactly what it took to make them WELL certified.
CHI Mini Trade Shows
Our Chicago office hosted three different trade shows, where manufacturers were invited to come in to our office and present sustainable products. As part of the event, many gave away prizes that were raffled off to the staff. We would personally like to thank the following companies for coming in:
Kohler, Ruder Group, Live Roof, Virginia Tile, Tarkett, Toto, Horigan Urban Forest Projects, Connealy Design Element, AIS, Brita Vivreau, Omni Ecosystems, Knoll and Falcon.
SF Mini Trade Show
We would like to thank the following brands and product reps for presenting their sustainable products in our San Francisco office: blankblank, AMA Surfaces, MōDE, Leuk Finishes and Nebia.
PA Mini Trade Show
We would like to thank the following brands and product reps for presenting their sustainable products in our Palo Alto office: blankblank, AMA Surfaces, MōDE, Linked Reps, USG and Spiio.
CHI MOEN Showroom
Our team was invited to attend a presentation by MOEN in their new showroom space at theMART. Our staff really enjoyed exploring this recently completed VDT project and listening to a lecture with wine and cheese.
CHI Shedd Water Labs & Filtration Areas Tour
Vice President of Environmental Quality, Allen LePointe, knows how to tell a great story! He gave an incredibly engaging tour on the inner workings of the Shedd Aquarium along with their research in microbiology.
SF Aquacell Lunch & Learn
Gibran Farrah from Mega Western taught us about the Aquacell Water Recycling Systems, with a focus on the blackwater system being implemented at the Salesforce Tower.
Tour of Hangar 1 Distillery
Our San Francisco and Palo Alto offices toured the space responsible for the very special Fog Point Vodka, which is produced with water harvested from fog!
PA Semper Green Lunch & Learn
Dick Bernauer gave an intriguing presentation on green roofs and living walls.
CHI Lecture about the future of the Chicago River
Policy planning specialist, Andy Donakowski, spoke on behalf of Friends of the River about plans to restore ecosystems and develop habitats for both humans and animals.
PA Tour of Silicon Valley Advanced Water Purification Center
A tour of the largest water purification plans in Northern California.
VDT Pechakucha & Raffle (this was all offices!)
A series of short presentations by VDTers on sustainable topics, participants include: Pam Crowell, Stephen Killion, Noah Jeppson, Christine Rosenberg & Stephen Shatswell. Winners of the raffle were also announced!
CHI Revolution Brewing Tour
Staying true to VDT culture, our Chicago office took a tour of the Revolution Brewery and left plenty of time to sample the merchandise.
This year's SAW has been the most successful to date! We would like to thank all of the staff from Valerio Dewalt Train that made this incredible event possible: